A Little Information About Us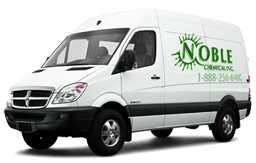 Here at Noble Chemical Inc., we are more than a company built on excellent service, honest prices, and customer satisfaction; we're a company of people. Our devoted Service Technicians work day-in and day-out to offer superior quality products and services custom tailored to meet the individual needs of our customers. You tell us what you need; we get it done – fast.

For over 30 years, Noble Chemical Inc., a division of Clark Associates Inc., a diverse, family owned food service business, has provided institutional and industrial chemical sales, service, training, equipment, and supplies to a variety of commercial food service and hospitality clients. By perfecting efficient operations, we're able to offer the lowest prices around for the highest level of service.

To contact our knowledgeable staff about how Noble Chemical can work with your business, use our Contact Form. We would love to form a long lasting partnership with you and your business.