All of Our Services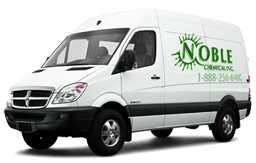 Let's face it, accidents can happen. When they do, rest assured that Noble Chemical's 24/7 emergency medical resources are only a click or phone call away. From an extensive library of Safety Data Sheets (SDS) to our responsive 24-hour, 7-day-a-week medical emergency hotline, we've got you covered.
We always recommend reading the SDS prior to use of any of our products. These SDS sheets provide specific emergency chemical information including: hazardous ingredients, suggested protective equipment, special precautions, and an array of health hazard data, including emergency and first aid procedures, for the skin, eyes, or if the product is ingested.
When chemical mishaps occur, have confidence that our 24-hour, 7-day-a-week medical emergency hotline is ready for your call, at 1-800-255-3924. Our highly trained Representatives will provide you with the information you need, when you need it the most.
As a loyal customer to Noble Chemical, you'll be rewarded with 24-hour, 7-day-a-week equipment chemical service. Dishwasher isn't washing? We've got you covered. Water softener isn't softening? We can fix that too! Chemical dispenser stopped dispensing? No problem! A trusted Noble Chemical Service Technician can always be reached at 1-888-256-6400 to service your chemical equipment.
Noble Chemical recognizes the changing landscape of the food service industry, and provides on-going educational courses in the proper use and maintenance of equipment, as well as the latest information regarding sanitation/disinfection requirements, procedures and techniques.
Because your employees will be up-to-date on the proper sanitation and safety practices, you'll never lose sleep again over whether or not your business will meet the guidelines set by local municipalities and state environmental and agricultural agencies. Ask your Noble Representative about these "In Service" training seminars, which can be scheduled at your convenience.
Dish machines are some of the most popular items offered through Noble Chemical, whether they're rented or lease-purchased. As always, our friendly service technicians are available to offer maintenance 24 hours a day, 7 days a week. We also offer service contracts for a small monthly fee to extend your warranty at the end of the lease term. This contract protects you, the owner against costly repairs not covered under the general maintenance plan.
Noble Chemical has a variety of equipment service plans and maintenance agreements designed to meet your equipment needs. We also offer leasing on a variety of dish room equipment from many different manufacturers that will complement the dish machine and meet all your specific needs. Please see your Noble Chemical representative for specific rates and plans that we offer.
Preventative maintenance is one of the most integral aspects of keeping equipment up and running in a cost-effective manner. Because equipment may be owned, leased, lease-purchased, or rented, our policy on service and frequency of preventive maintenance visits varies depending on which one of these options you've chosen.
Your Noble Chemical Representative can answer all of your questions regarding your individual service needs and provide you with a written copy of our policy as it pertains to your situation and needs.
Hard water is a problem that is becoming more and more common in the food service industry, but Noble Chemical's on the case. Our experts can analyze your water and recommend products and services tailored to your specific needs.
Unlike electronic devices, which have been conclusively proven by Consumer Reports NOT to work, softeners effectively eliminate calcium and magnesium buildup, which is otherwise known as lime scale. As a company that always tries to limit your expenses, water softeners available through Noble can be installed so as only to treat the hot water side of your water supply, keeping your overall costs more manageable, and leaving your dishes sparkling, every time. Ask your Noble Representative about this and other water treatment options available.