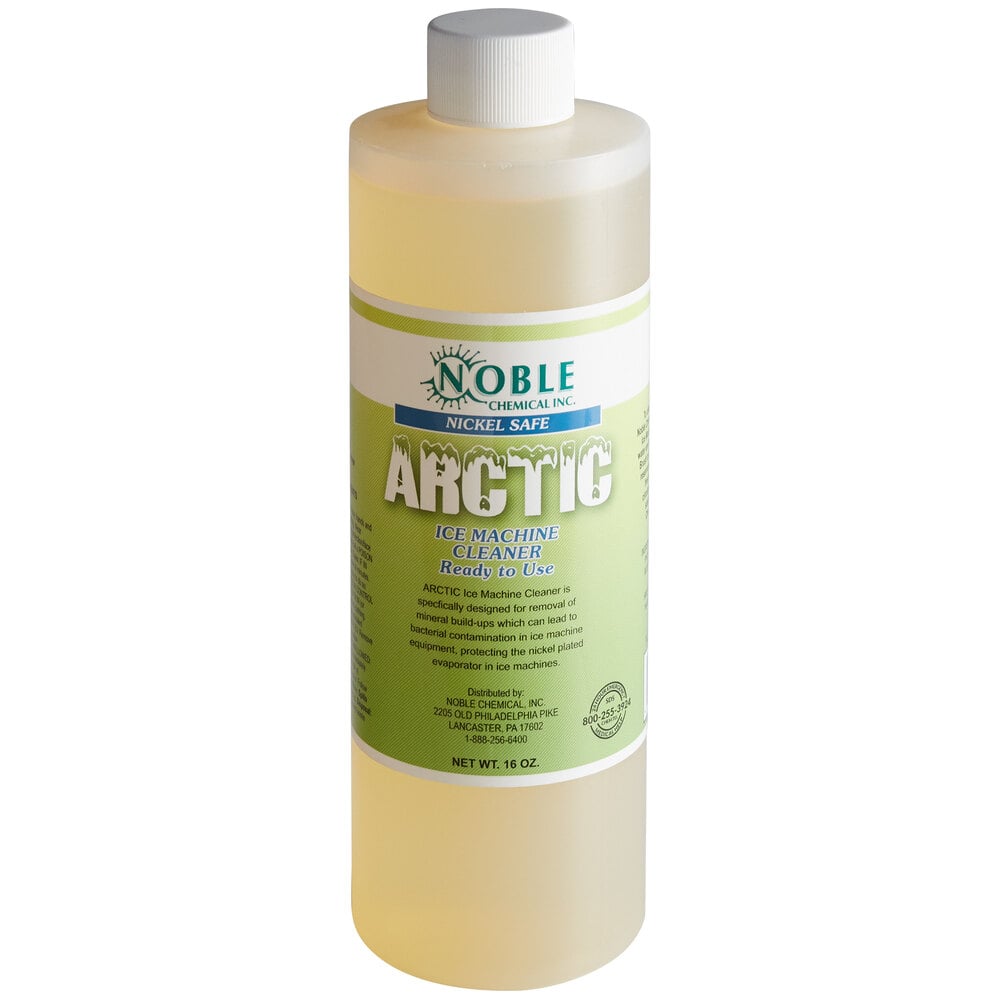 Item# 147ARCTICRPT
1 pt. / 16 oz. Arctic Ice Machine Cleaner
This 1 pt. Noble Chemical Arctic ice machine cleaner is a must have for any restaurant with an ice machine. This product will keep your ice machine in excellent condition by removing mineral build-up that can lead to bacterial contamination and corrosive damage. This formula circulates through any ice machine and will protect nickel and tin plated evaporators. Not only will this cleaner keep your ice machine safe to use, but it will also help keep your ice tasting great and your drinks refreshing.
Resources and Downloads
Safe for use on nickel and tin plated evaporators

Effectively removes mineral build-up

Easy to pour container

Convenient ready to use formula
Instructions on how to use chemical
Easy-to-Follow Instructions
To use Arctic ice machine cleaner, circulate and brush the solution and water onto all surfaces. Allow the cleaner to soak for several minutes and follow up with a thorough fresh water rinse. This bottle also includes clear step-by-step instructions printed on the label. Sanitizing your ice machine after cleaning is also recommended.
Noble Chemical Brand
Noble Chemical brand supplies are a smart addition to any restaurant, hotel, or healthcare facility, and this handy cleaner will keep your floors looking good as new. Our selection of Noble Chemical products includes a variety of institutional and industrial supplies, like cleaning chemicals, insect control solutions, disinfectants, and other products, all of which are available at competitive prices. Plus, these chemicals come packaged in simple jugs and containers that are versatile enough for nearly any job in a business.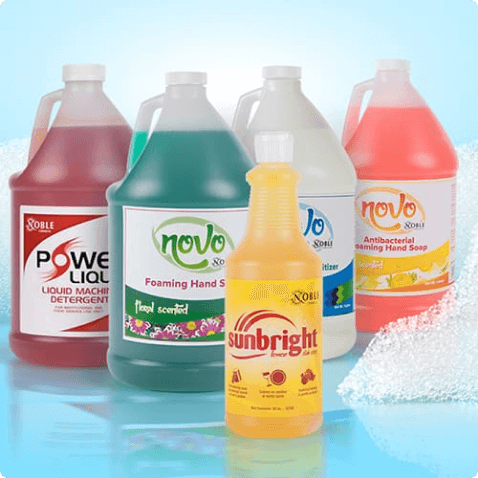 Convenient Design
This easy-to-grip bottle fits perfectly in your hand, and the small mouth allows you to dispense the exact amount of cleaner you need.
Customer Reviews
5
Based on 48 reviews
5
81%
4
15%
3
4%
2
0%
1
0%
Share your thoughts
If you've used this product, leave a review to tell us and other customers what you thought about it.
Share your Thoughts
Anna B.
5
This product is very easy to use and it was shipped to us very quickly. The price and quantity gave us all the bang for our buck.
Kirill I.
5
I used this product for my built-in under the counter ice machine. The machine is a huge hassle and has cost me untold hours of ice machine downtime, repair bills, and headaches. That being said. This item is excellent.
Vivek P.
5
does what its supposed to. we clean both of our ice makers with this. can get about 4 uses out of each bottle. works well