Item# 147DSTNR32HG
2.5 Gallon / 320 oz. Destainer III Concentrated Liquid Laundry Stain Remover - 2/Case
Make your white aprons and towels white again with this heavy duty Noble Chemical Destainer III concentrated liquid laundry stain remover. It features a highly concentrated chlorine bleach formula, enhanced with whitening and stain removal properties. For use with water in industrial and institutional settings, this stain remover is capable of ridding your laundry of the toughest dirt and grease stains, bringing the white color back to your laundry items.
Resources and Downloads
Removes tough dirt and grease stains

Whitens aprons, towels, and more

Dilute 2 oz. per 50 lb.
Instructions on how to use chemical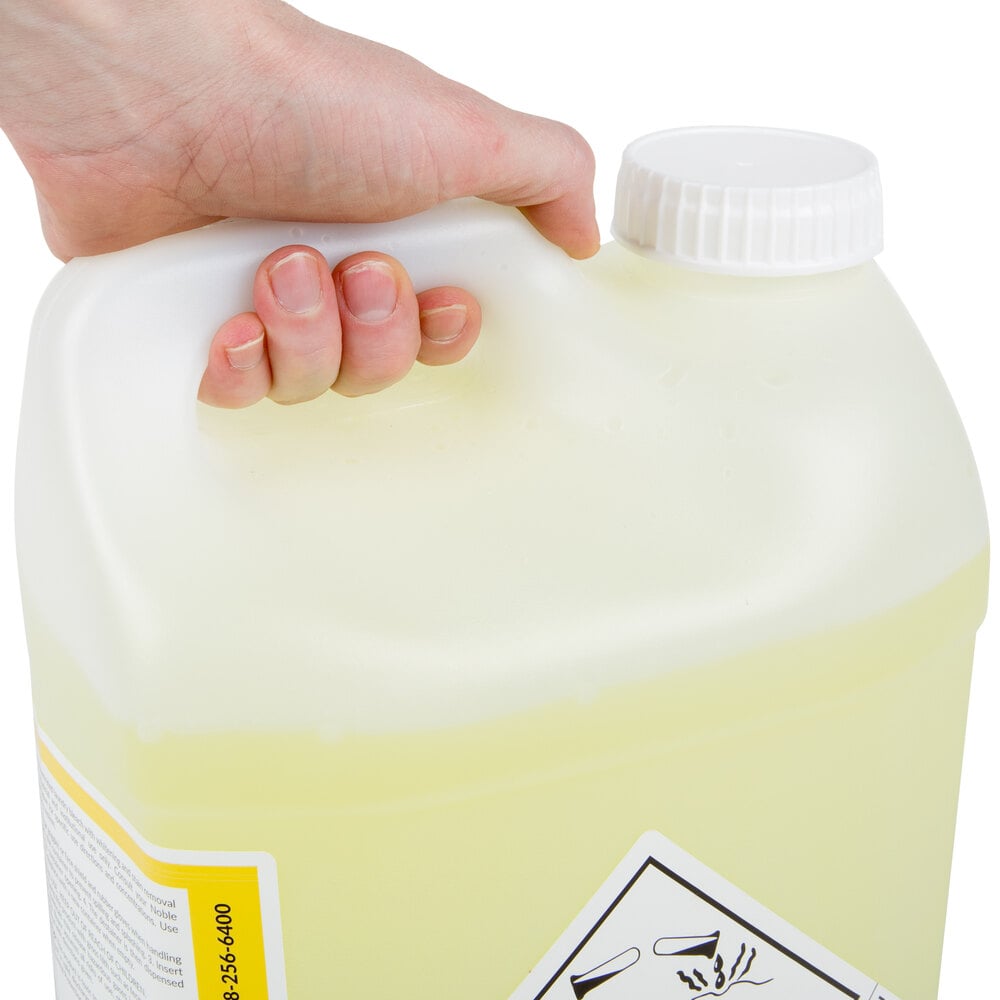 Easy-to-Follow Instructions
To use Destainer III, simply insert a destainer pickup tube into the container opening. The product will then be automatically dispensed into the machine. Replace with a new container when empty.
Before Use
Destainer III cleans clothing, towels, and more. This product should be mixed with water and is intended for use only in commercial machines.
After Use
Washing your commercial facility's laundry with Destainer III will remove grease, food, dirt, and sweat from a wide variety of materials.
Noble Chemical Brand
Noble Chemical brand supplies are a smart addition to any restaurant, hotel, or healthcare facility, and this handy cleaner will keep your floors looking good as new. Our selection of Noble Chemical products includes a variety of institutional and industrial supplies, like cleaning chemicals, insect control solutions, disinfectants, and other products, all of which are available at competitive prices. Plus, these chemicals come packaged in simple jugs and containers that are versatile enough for nearly any job in a business.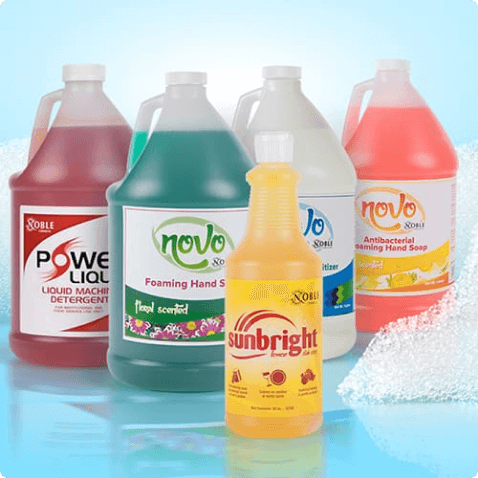 Customer Reviews
5
Based on 1 review
5
100%
4
0%
3
0%
2
0%
1
0%
Share your thoughts
If you've used this product, leave a review to tell us and other customers what you thought about it.
Share your Thoughts
Abby G.
5
The Noble hemical 2.5 Gallon Destainer is very effective at bringing the whiteness back to your uniforms and towels. I would recommend this for any commercial and educational establishment.