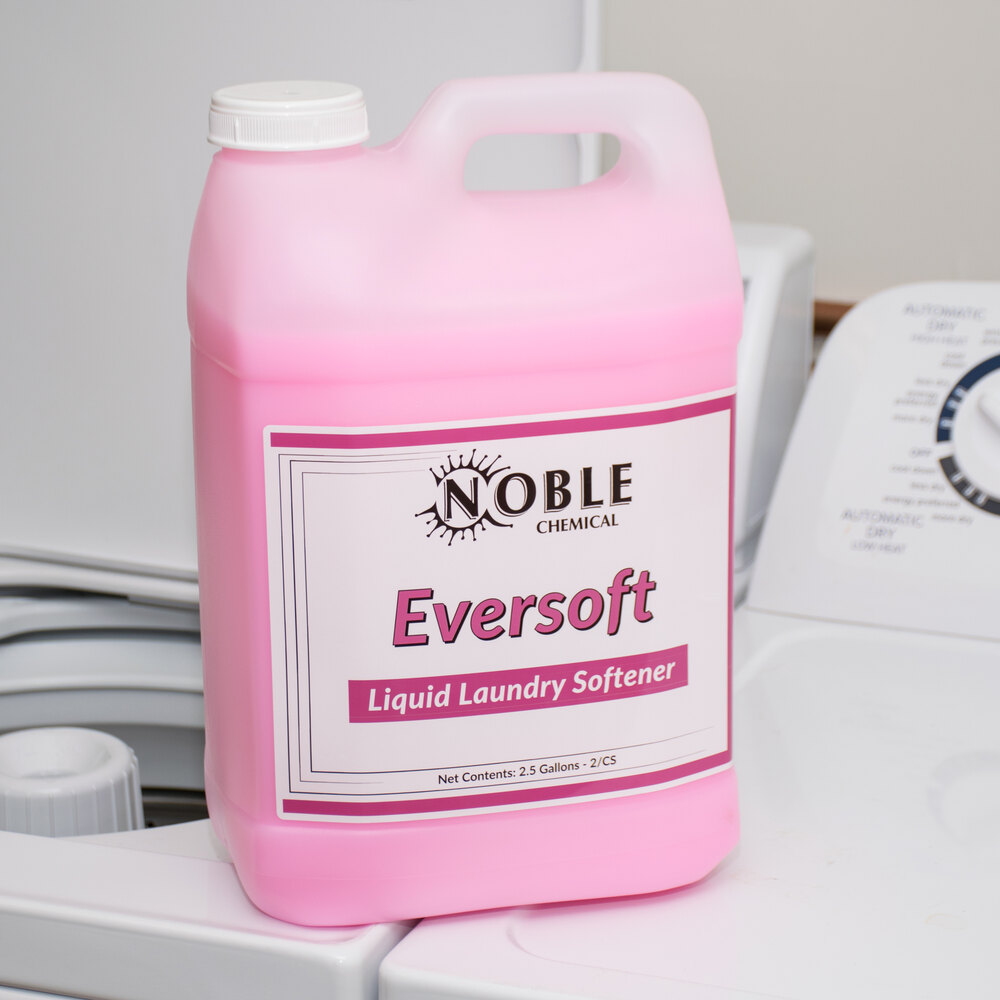 Item# 147EVRSFT2HG
2.5 Gallon / 320 oz. ASOFT Eversoft Concentrated Liquid Laundry Softener - 2/Case
This 2.5 gal. Noble Chemical ASOFT Eversoft concentrated liquid laundry softener gives your towels, aprons, and other fabrics the silky smooth feeling you desire. With a concentrated static reducer, this fabric softener will help clean, soften, and freshen even the oldest and most worn fabrics. Additionally, this laundry softener will shorten laundry cycles by reducing extraction and drying times. Make comfort and cleanliness a priority with Eversoft liquid laundry softener.

Instructions:
Dilute 3 oz. per 100 lb.


Resources and Downloads
Cleans, softens, and freshens towels, aprons, and other fabrics

Reduces extraction and drying times

Creates silky smooth feeling

Dilute 3 oz. per 100 lb.
Noble Chemical Brand
Noble Chemical brand supplies are a smart addition to any restaurant, hotel, or healthcare facility, and this handy cleaner will keep your floors looking good as new. Our selection of Noble Chemical products includes a variety of institutional and industrial supplies, like cleaning chemicals, insect control solutions, disinfectants, and other products, all of which are available at competitive prices. Plus, these chemicals come packaged in simple jugs and containers that are versatile enough for nearly any job in a business.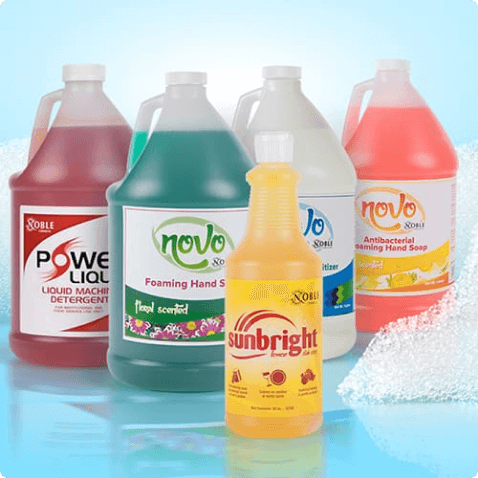 Easy to Use
To use Eversoft, simply insert a pickup tube into the container's opening. The product will then be automatically dispensed into the machine. Replace with a new container when empty.
Convenient Design
This bottle's easy-to-grip handle fits perfectly in your hand, and the small mouth allows you to dispense the exact amount of cleaner you need.
Customer Reviews
5
Based on 7 reviews
5
86%
4
14%
3
0%
2
0%
1
0%
Share your thoughts
If you've used this product, leave a review to tell us and other customers what you thought about it.
Share your Thoughts
Jodi G.
5
This softener is very concentrated, so you use less. So great price for the amount of liquid you get. Great smell to it as well.
Angela H.
5
The Noble Chemical ASOFT Eversoft Liquid Laundry Softner. It lessens drying time to your laundry as well as softenes,ang give laundry that nice fragrance. It is a very clean smell.
Abby G.
5
The Noble Chemical 2.5 Gallon Eversoft Liquid Laundry Softener leaves linens smelling clean and soft. I would recommend this for any hotel and residential use.