Item# 147LOTSAN1G
1 Gallon / 128 oz. Low Temp San Concentrated Dish Washing Machine Sanitizer - 4/Case
Sanitize your dishes with this Noble Chemical Low Temp San concentrated dish washing machine sanitizer. This sanitizer finishes your washing cycle by rinsing your dishes to make them clean and safe to use. Strong enough to meet any health regulations, this sanitizer is an effective way to go for sanitizing your dishes. It is an excellent choice for low temperature dish washing machines with a minimum final rinse temperature of at least 120 degrees Fahrenheit and should only be mixed with water.
Resources and Downloads
Meets health regulations

Use with low temperature dish washing machines

Easy-to-follow instructions

Features an easy-to-grip handle

Child-safe cap to keep chemicals secure in storage
Instructions on how to use chemical
Easy-to-Follow Instructions
To use the Noble Chemical Low Temp Sanitizer dish washing sanitizer, simply open the cap and hook it up to your dishwasher, according to the instructions printed on the label.
Noble Chemical Brand
Noble Chemical brand supplies are a smart addition to any restaurant, hotel, or healthcare facility, and this handy cleaner will keep your floors looking good as new. Our selection of Noble Chemical products includes a variety of institutional and industrial supplies, like cleaning chemicals, insect control solutions, disinfectants, and other products, all of which are available at competitive prices. Plus, these chemicals come packaged in simple jugs and containers that are versatile enough for nearly any job in a business.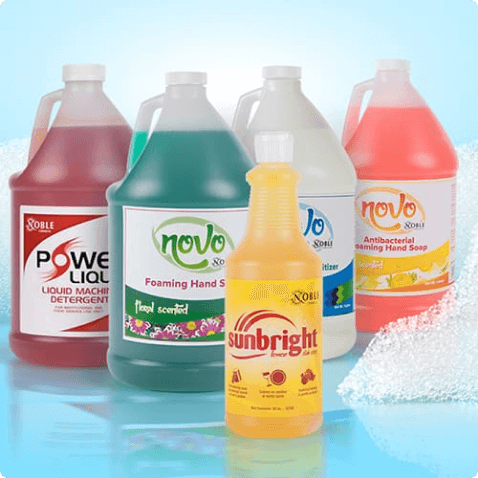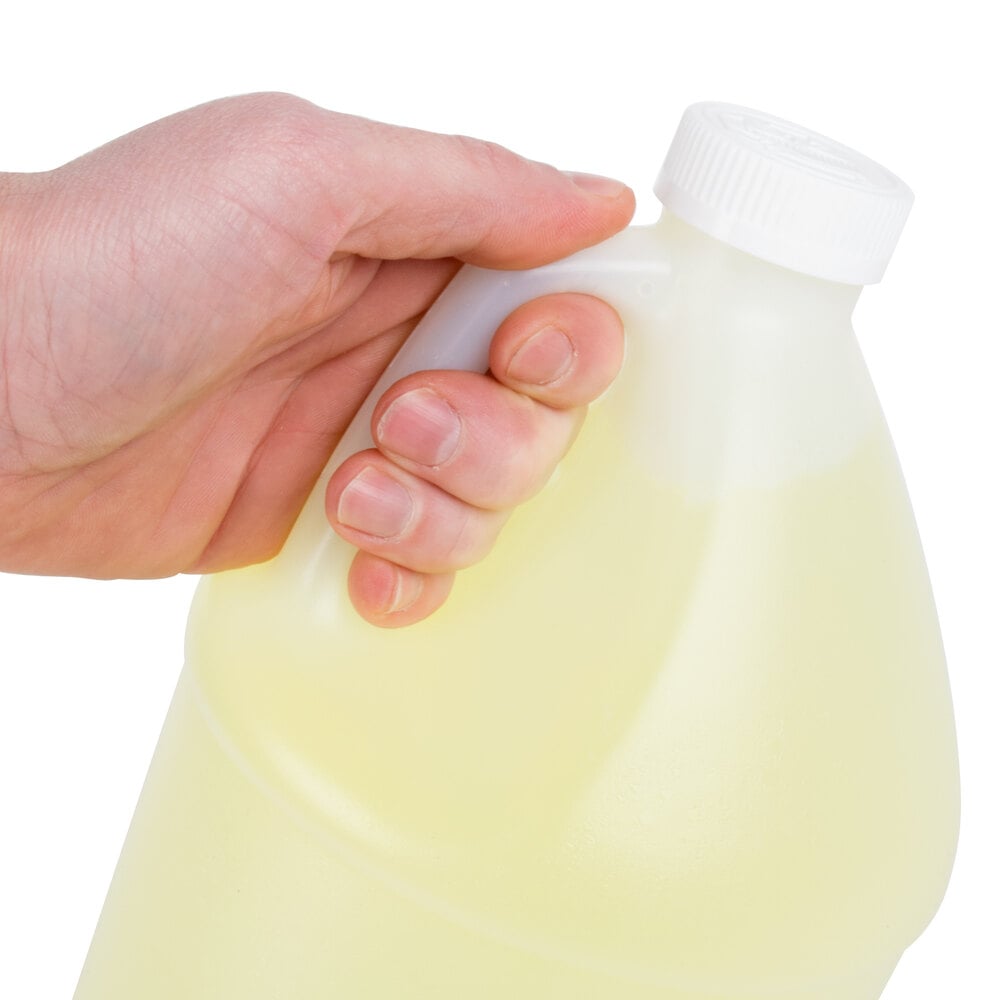 Convenient Design
This sanitizer will get rid of unwanted germs and bacteria on your dishware, so you can always stay up to code.
Meets Health Regulations
This sanitizer will get rid of unwanted germs and bacteria on your dishware, so you can always stay up to code.
Customer Reviews
4.5
Based on 7 reviews
5
86%
4
0%
3
14%
2
0%
1
0%
Share your thoughts
If you've used this product, leave a review to tell us and other customers what you thought about it.
Share your Thoughts
Raena M.
5
This is more expensive than a five gallon bucket, but it is easier to handle. It works as well as any other and tests perfect on a test strip.
Candace J.
5
Works great, sanitizing level remains consistent. Less expensive to get it shipped than it was through my food service. Same product for less, can't beat that!
Jimmy T.
5
We have been using this Noble brand sanitizer for our commercial dish washer for over a year and have had absolutely no issues at all. It thoroughly sanitizes all of our dishes with no issues.
Customer Q&As
No. This chemical is not recommended for use on aluminum or other soft metals such as silver, gold, or pewter. It contains ingredients that could damage such materials.

The shelf life of this product is highly dependent upon storage conditions. If the product is exposed to elevated temperatures or direct sunlight, the shelf life could be shortened. In normal conditions, this product will perform as anticipated for up to 120 days from the date of purchase. It is recommended that you use sanitizer test strips, such as Noble Chemical 373CHLORVIAL or 373CHLORTEST, regularly to ensure the available chlorine content within this product remains at a usable level.