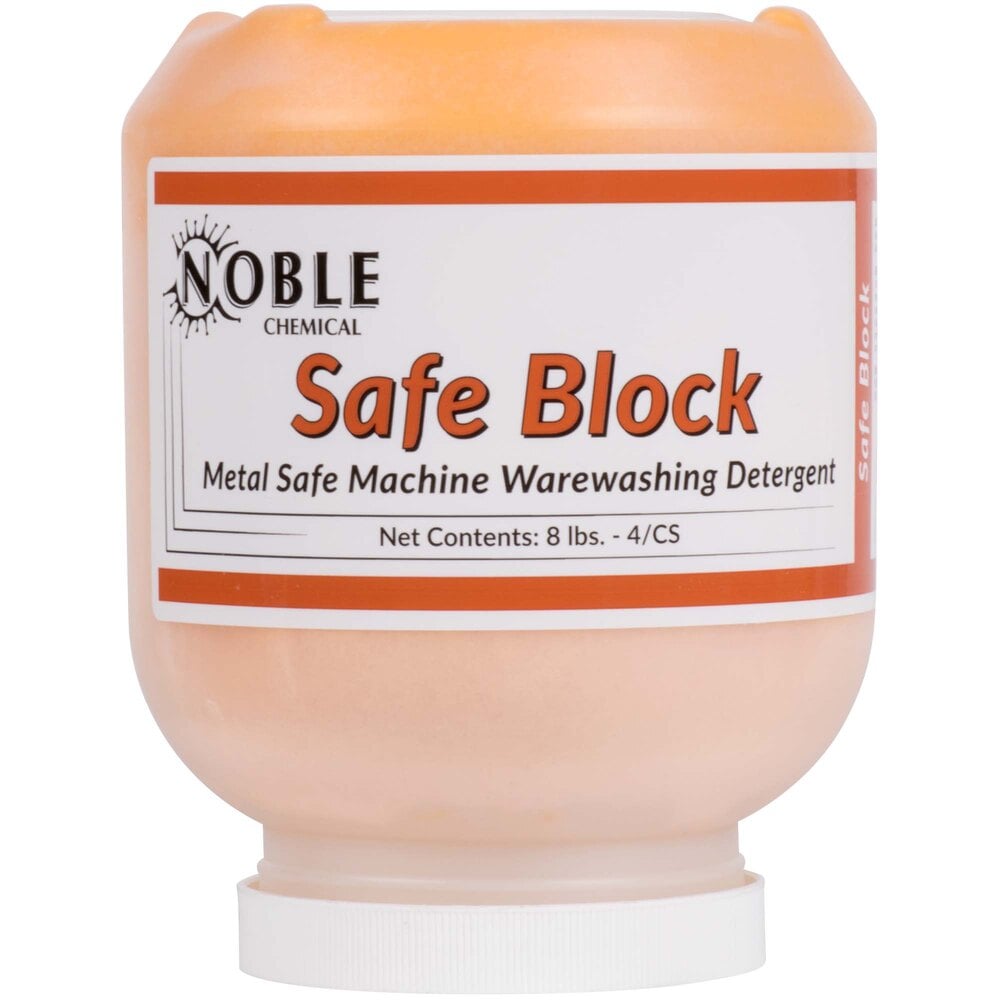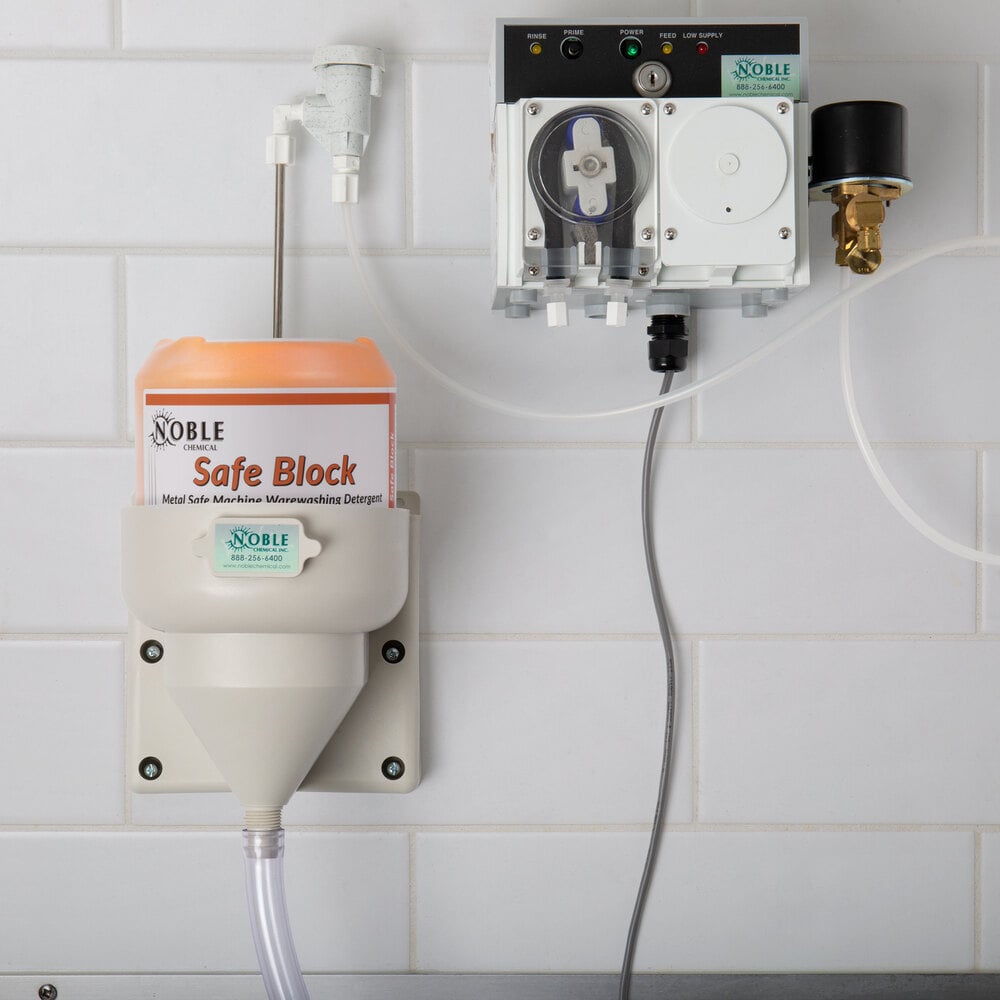 Item# 147SAFEBLOCK
Safe Block 8 lb. / 128 oz. Metal Safe Concentrated Machine Warewashing Detergent - 4/Case
For the best in ware-washing detergent, choose this Noble Chemical Safe Block concentrated metal safe machine ware-washing detergent. Designed to get your dishes sparkling clean, this low suds detergent removes grease and food in any water conditions. Safe to use on all of your dishes, including metal, this super-concentrated, long lasting dish cleaner comes in disposable dispenser jars for your convenience. Get your dishes to shine again and keep the back end of your business running smoothly with this powerful detergent.
Resources and Downloads
Safe for all dishes

Comes in disposable dispenser jars

Low suds
Instructions on how to use chemical
Easy-to-Follow Instructions
To use this product, follow the instructions on the label. Simply place the bottle of Safe Block upside down into the detergent dispenser. Do not remove the capsule until it is completely empty.
Noble Chemical Brand
Noble Chemical brand supplies are a smart addition to any restaurant, hotel, or healthcare facility, and this handy cleaner will keep your floors looking good as new. Our selection of Noble Chemical products includes a variety of institutional and industrial supplies, like cleaning chemicals, insect control solutions, disinfectants, and other products, all of which are available at competitive prices. Plus, these chemicals come packaged in simple jugs and containers that are versatile enough for nearly any job in a business.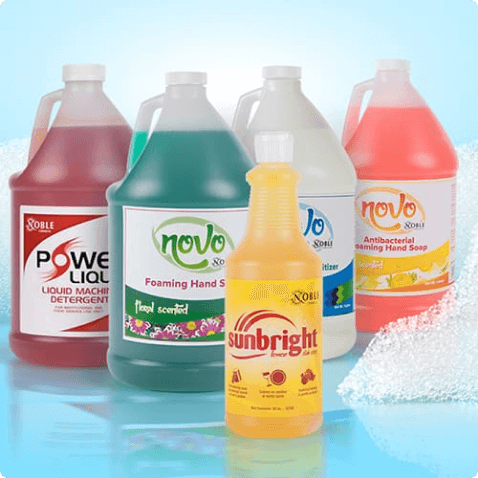 Removes Grease and Food
Since this product comes in a convenient disposable dispenser jar, it can be simply disposed of once it is empty.
Disposable Dispenser Jar
Since this product comes in a convenient disposable dispenser jar, it can be simply disposed of once it is empty.
Customer Reviews
5
Based on 4 reviews
5
100%
4
0%
3
0%
2
0%
1
0%
Share your thoughts
If you've used this product, leave a review to tell us and other customers what you thought about it.
Share your Thoughts
Tom M.
5
by using the noble brand chemicals you can really save a lot of money. this dish machine detergent works just as good as the name brands. great deal.
Abby G.
5
The 8 lb. /128oz. noble. Hemical Safe Block Metal Safe Machine Warewashing Detergent works well. It leaves dishes very clean and is for a great price. I would definitely recommend.
Sara K.
5
I have to admit that I am very impressed! I can't believe how clean this products leaves even the dirtiest of dishes. I would recommend it.
Customer Q&As
This item is compatible with any solid detergent chemical dispenser that holds capsules that are 6" in diameter by 7 ½" in. in height with a 3 ¼" opening. We recommend Viking Bowl Solid / Powder Chemical Dispenser and a compatible Viking chemical pump.

Solid Capsule Dimensions:
Diameter - 6"
Height - 7 ½"
Opening - 3 ¼"