Item# 147SOLIDPAN
5 lb. / 80 oz. Solid Pan Detergent - 4/Case
This Noble Chemical Solid Pan detergent a must have for any commercial kitchen. This solid detergent is tough enough to remove grease and food build-ups and renew the appearance of your pots, pans, and other metal dishes. For use with automatic dispensing systems, this detergent allows you to watch your profits soar when you keep your kitchen looking clean and your food tasting great by having spotless and hygienic pots and pans!
Resources and Downloads
Removes grease and food build-ups

Renew the appearance of you pots and pans
Noble Chemical Brand
Noble Chemical brand supplies are a smart addition to any restaurant, hotel, or healthcare facility, and this handy cleaner will keep your floors looking good as new. Our selection of Noble Chemical products includes a variety of institutional and industrial supplies, like cleaning chemicals, insect control solutions, disinfectants, and other products, all of which are available at competitive prices. Plus, these chemicals come packaged in simple jugs and containers that are versatile enough for nearly any job in a business.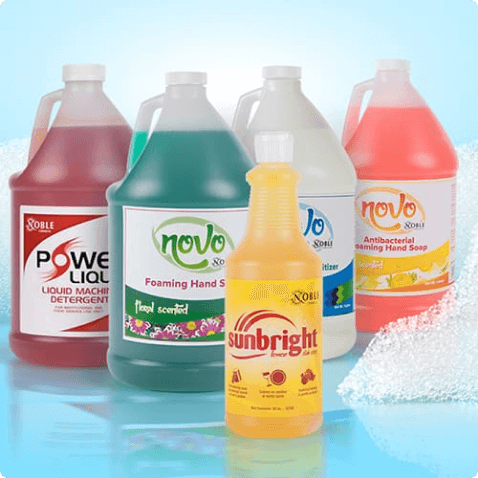 Simple Directions
This Solid Pan detergent comes with simple directions on the label, ensuring your staff can easily use it when needed. To begin, remove the cap and place the container into the detergent dispenser. When it's empty, simply lift it from the dispenser and turn it upright to avoid spills.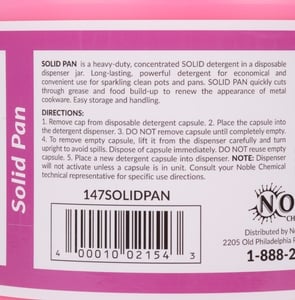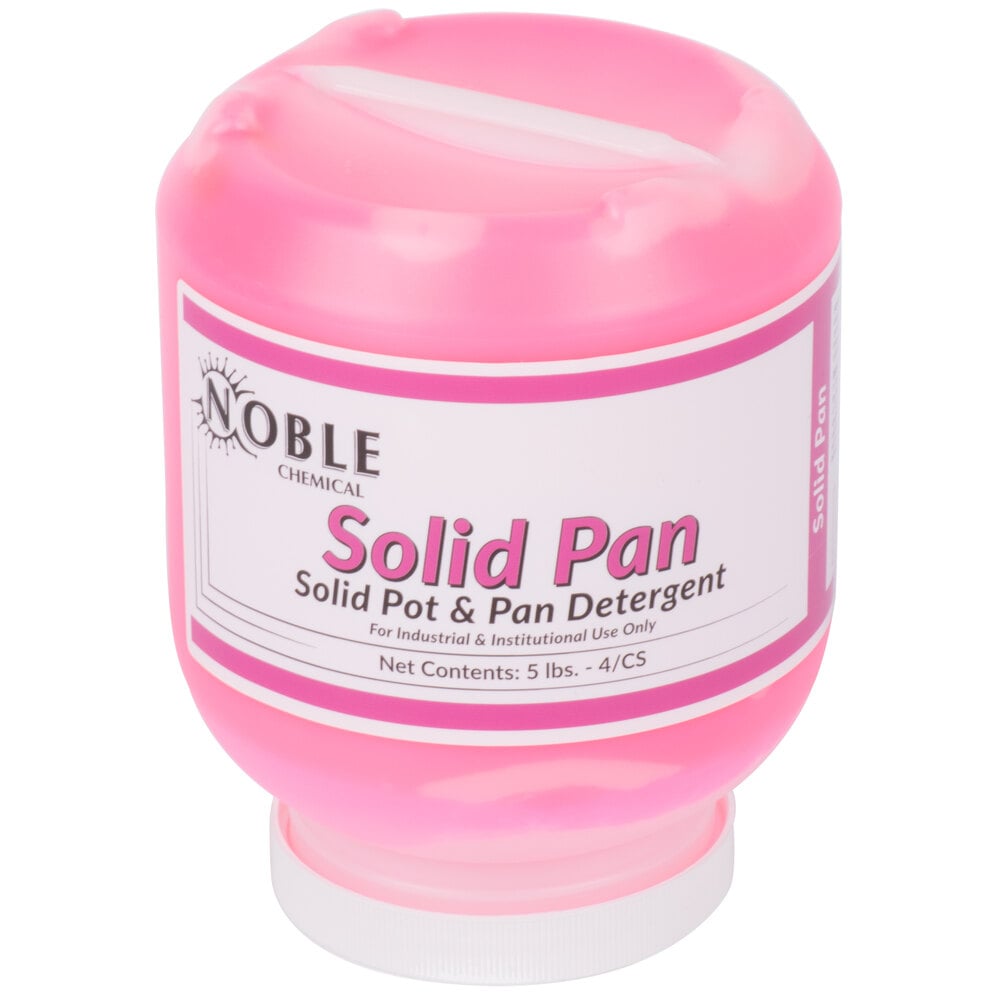 Eco-friendly Formula
Versatile and convenient, this detergent is mild on hands and an environmentally-friendly cleaning option for your establishment. Keep your pots, pans, and dinnerware spotless with this Noble Chemical detergent!
Customer Reviews
5
Based on 1 review
5
100%
4
0%
3
0%
2
0%
1
0%
Share your thoughts
If you've used this product, leave a review to tell us and other customers what you thought about it.
Share your Thoughts
Abby G.
5
The Noble Chemical 5 lb. / 80 oz. Solid Pan Detergent easily removes grease of pans. It has a nice consistency and you don't need to use a lot of it.