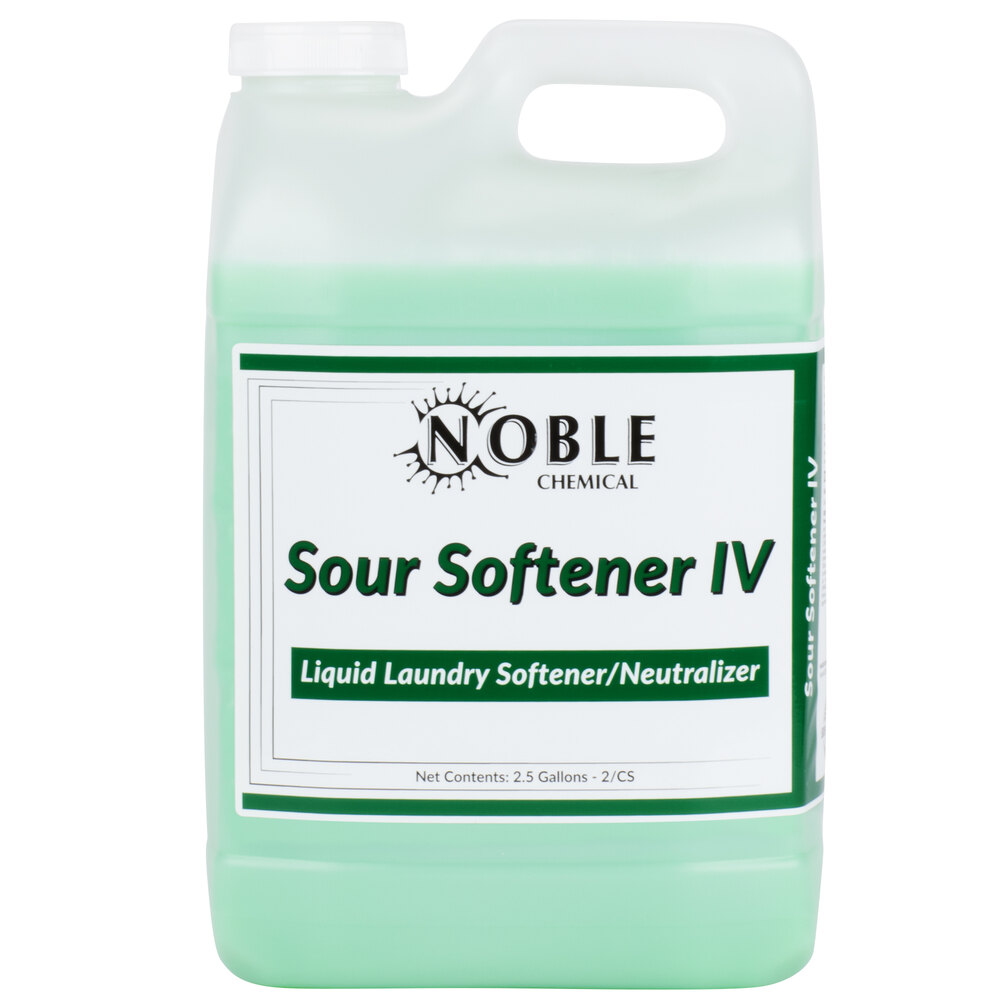 Item# 147SOURSOFT4
2.5 Gallon/ 320 oz. ASOSO Concentrated Sour Softener IV - 2/Case
This versatile Noble Chemical ASOSO concentrated Sour Soft IV fabric softener is a must have for any restaurant, hotel, or other business that does laundry on a regular basis. With the ability to fluff fabrics, eliminate static cling, de-wrinkle clothing, reduce extraction time, and neutralize residual alkalis, this fabric softener mixes with water only to satisfy many of your laundry needs. Additionally, this softener works great on natural fabrics as well as synthetics. Keep your employees, guests, and customers comfortable with this highly effective fabric softener!
Resources and Downloads
Versatile fabric softener

Works on natural and synthetic fabrics
Noble Chemical Brand
Noble Chemical brand supplies are a smart addition to any restaurant, hotel, or healthcare facility, and this handy cleaner will keep your floors looking good as new. Our selection of Noble Chemical products includes a variety of institutional and industrial supplies, like cleaning chemicals, insect control solutions, disinfectants, and other products, all of which are available at competitive prices. Plus, these chemicals come packaged in simple jugs and containers that are versatile enough for nearly any job in a business.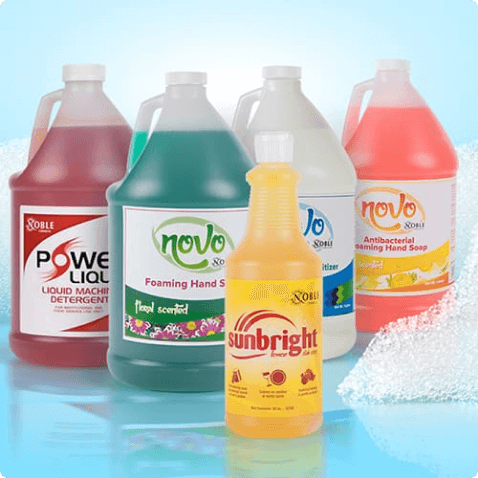 Easy to Use
To use Sour Soft, open the container and insert your machine's feed tube into the bottle. The chemical solution is then automatically dispensed into your machine.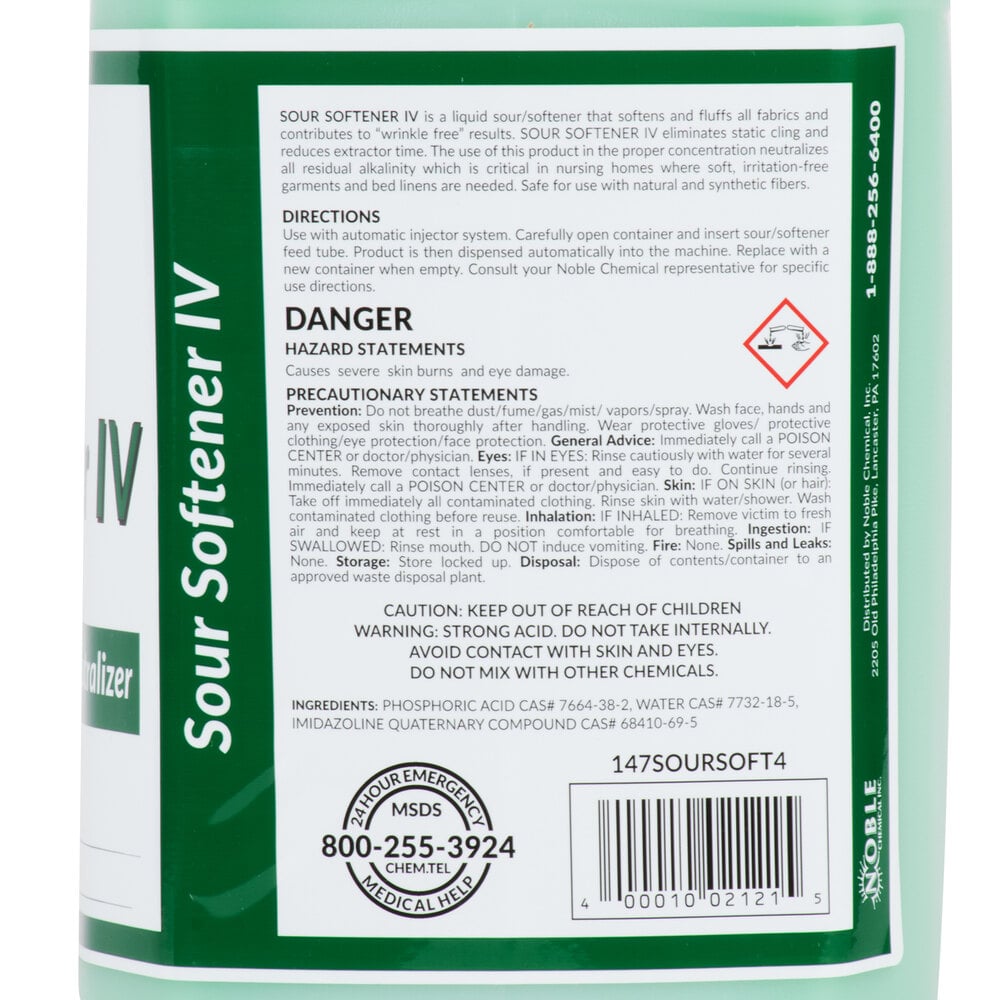 Convenient Design
This bottle's easy-to-grip handle fits perfectly in your hand, and the small mouth allows you to dispense the exact amount of cleaner you need.
Customer Reviews
5
Based on 2 reviews
5
100%
4
0%
3
0%
2
0%
1
0%
Share your thoughts
If you've used this product, leave a review to tell us and other customers what you thought about it.
Share your Thoughts
Abby G.
5
The 2.5 Gallon Noble Chemical Sour Softener is a great fabric softener. It softens your linens and smells great. It works just as well as the expensive brands.
Sara K.
5
I couldn't be happier with the results. It leaves garments smelling fresh without static cling or hardness if air dried. The price is great on Webstaurant too.