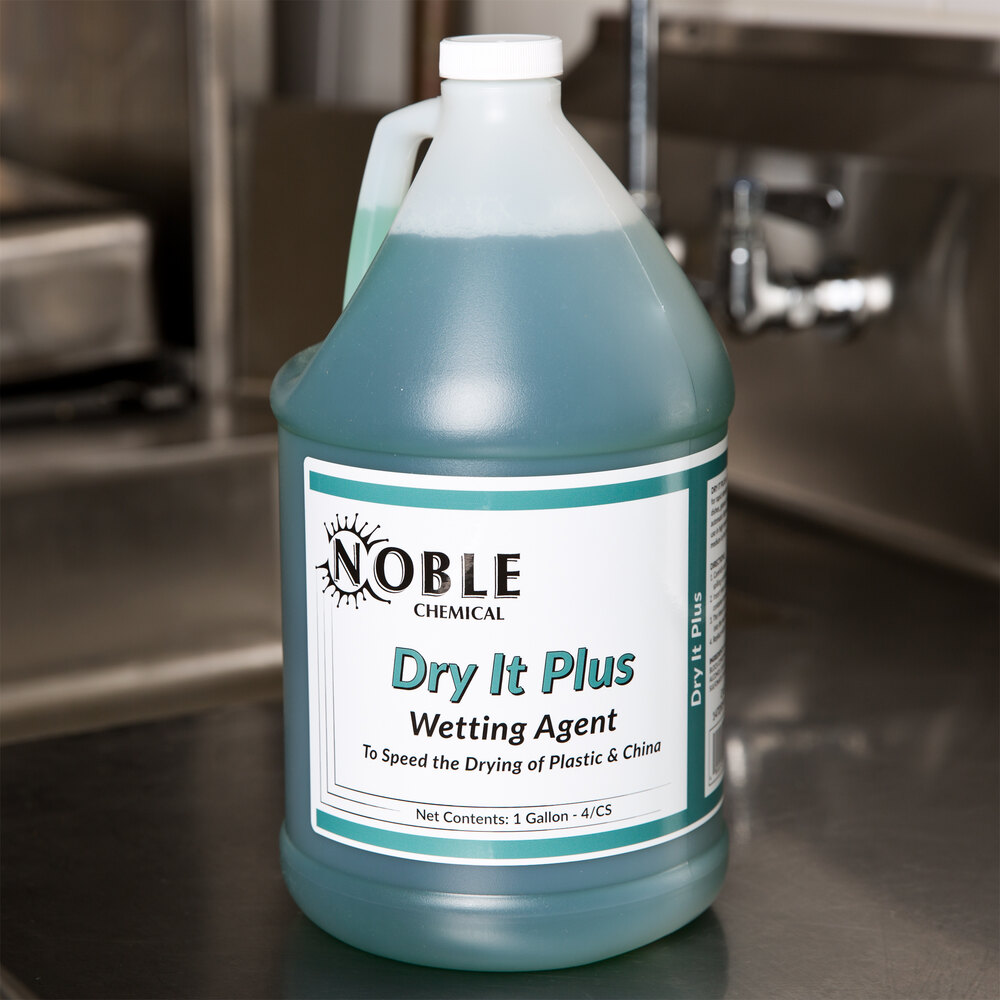 Item# 999DRYITPLUS1G
1 gallon / 128 oz. Dry It Plus Concentrated Rinse Aid for High Temperature Dish Machines
Get a spot-free shine and quick drying time with this Noble Chemical Dry It Plus concentrated rinse aid for high temperature dish machines. The liquid rinse aid can be used in medium-hard water and contains a specially formulated drying agent that is best suited for use on china, glasses, silverware, and plasticware in high temperature dish machines. For use with automatic dispensing systems only, this liquid rinse will be sure brighten your restaurant dishes and impress your customers.
Resources and Downloads
Speeds the drying of china, glass, flatware, and plasticware

Only for use with automatic dispensing systems in high temperature dish machines
Instructions on how to use chemical
Easy-to-Follow Instructions
To use Dry It Plus, simply insert a rinse aid pickup tube into the container's opening. The rinse aid will then be automatically dispensed into your dishwashing machine. Replace with a new container when empty.
Noble Chemical Brand
Noble Chemical brand supplies are a smart addition to any restaurant, hotel, or healthcare facility, and this handy cleaner will keep your floors looking good as new. Our selection of Noble Chemical products includes a variety of institutional and industrial supplies, like cleaning chemicals, insect control solutions, disinfectants, and other products, all of which are available at competitive prices. Plus, these chemicals come packaged in simple jugs and containers that are versatile enough for nearly any job in a business.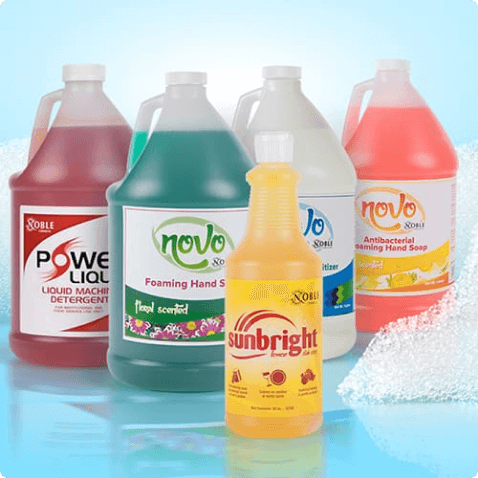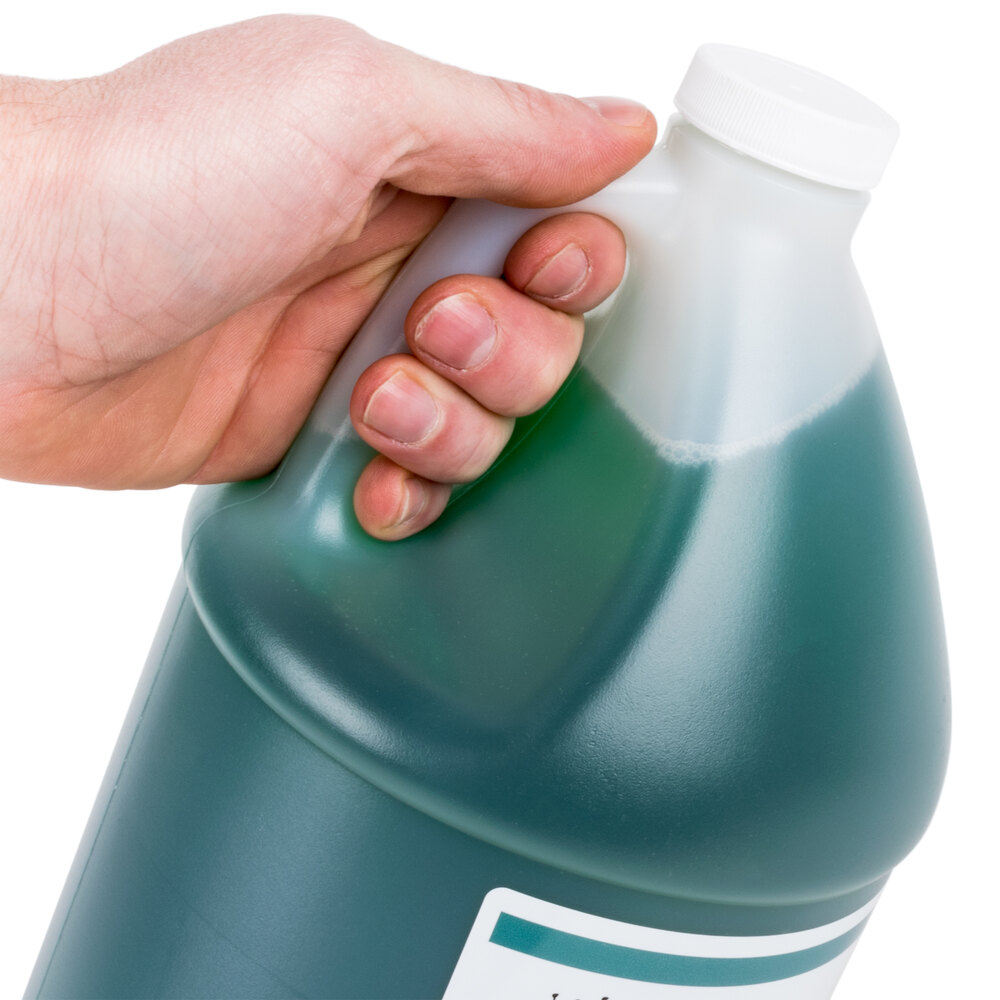 Convenient Design
This bottle's easy-to-grip handle fits perfectly in your hand, and the small mouth allows you to dispense the exact amount of cleaner you need.
Customer Reviews
5
Based on 17 reviews
5
100%
4
0%
3
0%
2
0%
1
0%
Share your thoughts
If you've used this product, leave a review to tell us and other customers what you thought about it.
Share your Thoughts
Andrew H.
5
This product does a great job in our CMA dish machine. The dishes seem to come out clear and not as damp. I highly recommend.
Andrea R.
5
This works very well as we have ordered it a lot over the past 2 years. We use it all the time and it gets the job done well.
Donald W.
5
I was sceptical about ordering chemical from an online site, however, I highly recommend it. After comparing with local retailers, the prices are unbeatable and the chemical is very effective, and works very well. You do not need to use a lot at a time, definitely worth it for the price!