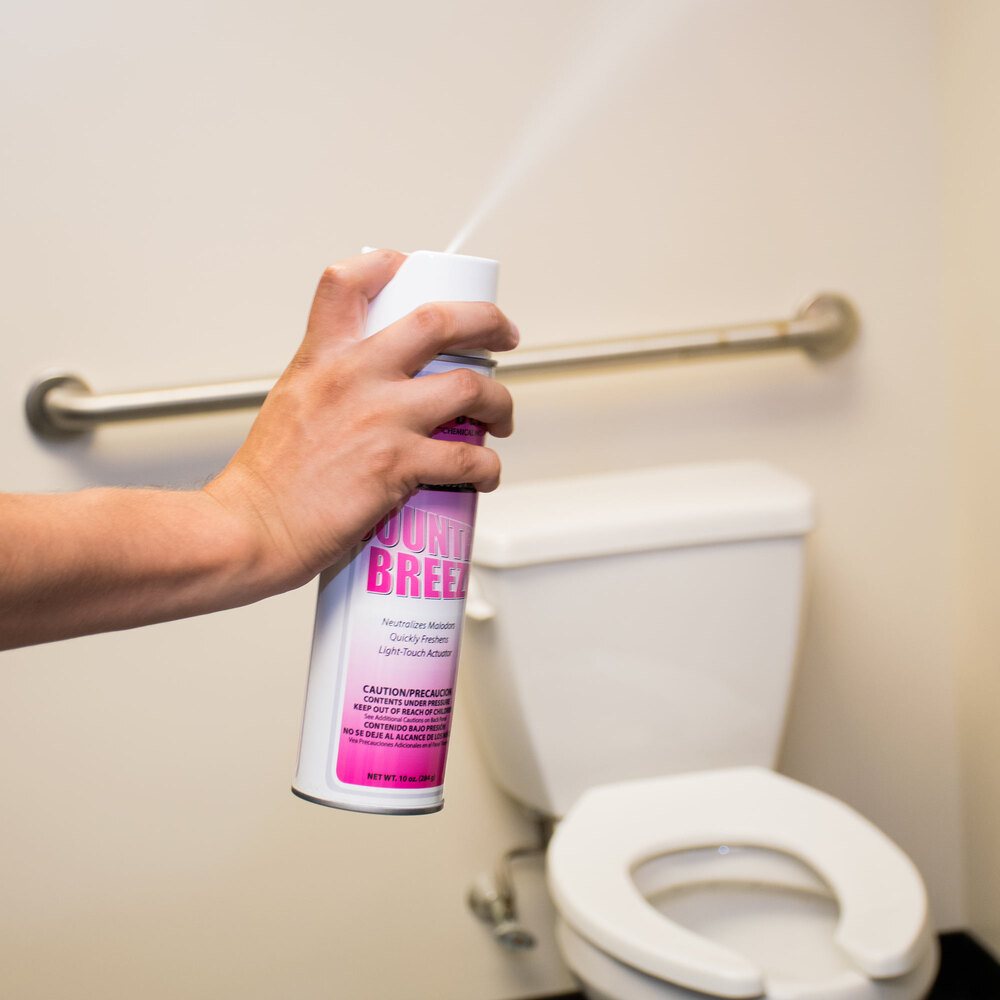 Item# 999CBREEZE
10 oz. Country Breeze Aerosol Air Freshener / Deodorizer (AMR A240)
Noble Chemical's Country Breeze aerosol air freshener and deodorizer is the perfect product for eliminating unpleasant odors caused by smoke, organic decay, and more! Its unique dual odor counteractant system is capable of masking odors in all settings including restrooms, board rooms, conference centers, office spaces, and anywhere else offensive odors can be distracting or bothersome. In addition, its ultra-fine particulate spray design efficient spreads evenly to treat large areas in seconds without leaving any residue behind.

Instructions:
To deodorize the air: Spray whenever odors are a problem or occur. Allow a few seconds for a super-fine mist to bloom.
To deodorize fabrics: Hold can 14 to 15 inches from surface and spray in a sweeping motion to obtain maximum penetration.
Resources and Downloads
Non-ozone depleting deodorizer

Eliminates odors caused by smoke, organic decay, and more

Able to treat large areas without leaving behind residue
Instructions on how to use chemical
Easy-to-Follow Instructions

To use this product, follow the instructions printed on the label. Simply spray whenever odors are a problem. Allow a few seconds for a super fine mist to bloom.
Noble Chemical Brand
Noble Chemical brand supplies are a smart addition to any restaurant, hotel, or healthcare facility, and this handy cleaner will keep your floors looking good as new. Our selection of Noble Chemical products includes a variety of institutional and industrial supplies, like cleaning chemicals, insect control solutions, disinfectants, and other products, all of which are available at competitive prices. Plus, these chemicals come packaged in simple jugs and containers that are versatile enough for nearly any job in a business.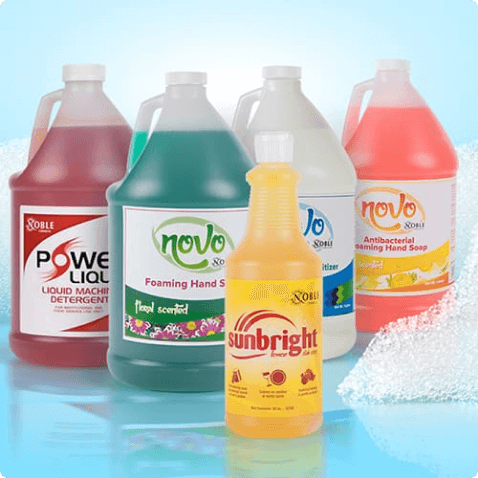 Fresh Scent
Refresh features a fresh scent that will neutralize offensive odors in your foodservice establishment, hotel, or healthcare facility. However, the scent is light enough that it will not overwhelm your staff.
Customer Reviews
5
Based on 23 reviews
5
91%
4
4%
3
4%
2
0%
1
0%
Share your thoughts
If you've used this product, leave a review to tell us and other customers what you thought about it.
Share your Thoughts
Wendy Z.
5
The main concerns with air fresheners are on how long they last. this item does a great job masking the smell, as well as lasting a long time before the need to replace.
Deanna B.
5
The 10 oz. Noble Chemical Country Breeze Aerosol Air Freshener / Deoderizer sold 12 per case. It is great in masking odors. You sure can't beat the price.
Estelle M.
5
I purchase this air fresher to use in my library. The smell was very light and refreshing not overwhelming at all. The cost was very reasonable.